EVERYDAY HEALTH TONIC
Our wheatgrass juice shots help to detox your body, support your immune system, and boost your energy and mood!
Wheatgrass juice contains over 70 minerals and vitamins, hundreds of live enzymes, amino acids, antioxidants, and is highly concentrated with protein – approximately 87% by weight. Due to this incredible abundance of nutrients, wheatgrass offers an energy lift as a rejuvenating tonic, and is often a key component in cleansing programs.
Reviews, tests and blog posts show that people can benefit from the product in many different ways, please see our Benefits and Testimonials pages for more information.
And we want to make a promise – our product is the best you can get!
JOIN THE (R)EVOLUTION!
Please meet our (r)evolutionary product which makes it much easier to purchase, transport, keep and consume the wheatgrass juice shots.
In our wheatgrass juice shots you find the finest cold pressed and LTVD dried organic wheatgrass juice crystals i.e. juice without water. When you add some water into the bottle and shake it, you can convert it back into juice.
Our patented Low Temperature Vacuum Dehydration (LTVD) process guarantees the juice quality equal to a fresh product but with (r)evolutionary advantages.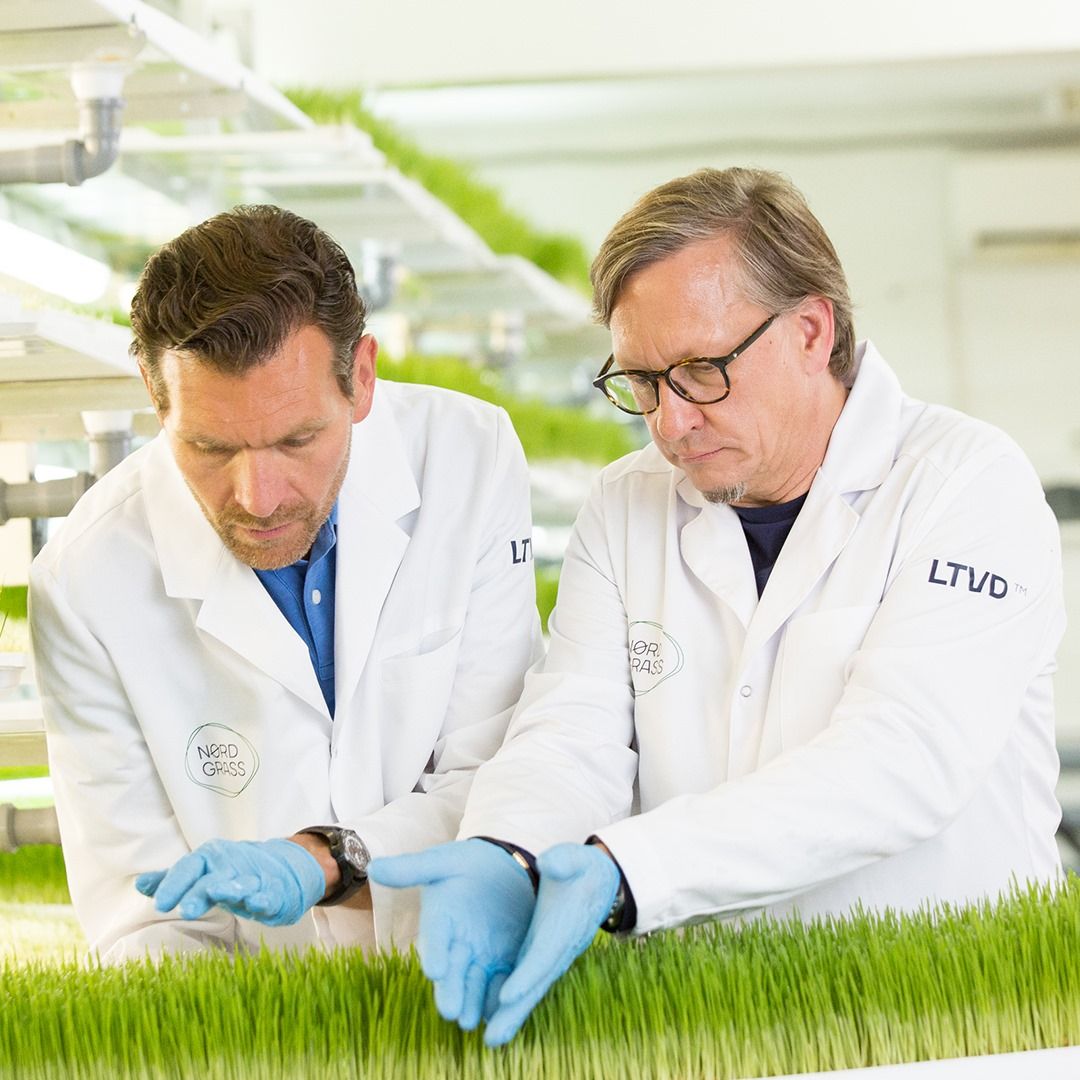 OUR MISSION
Wheatgrass juice is our only product. Why?
We have invested a lot of time into research and testing to create a product which is (r)evolutionary easy to use, while maintaining 100% of the characteristics of the best analogues on the market.
Therefore we want to focus on this single product and produce the best possible quality.
If you believe in what you do and like what you do then you can make a difference.
As many other wheatgrass "believers" we both have personal experience with the benefits of wheatgrass juice.
The trust and energy that we receive from the people around us who consume the product for different reasons give us the motivation to make the product more available and affordable.
Sign up for our newsletter